Strawhouse Was Formed in the Fall of the pandemic year 2020. Joey and past member Matt Mayer, decided to get together to jam, and it turned into a songwriting session. The first song that they wrote together became the first single release, "It Was Beautiful." Continuing after that, each session a new song was written. As the writing sessions got longer, they started working on the songs and deciding "Wow these are pretty good and fun to play, we should record them." Due to artistic and life differences Joey and Matt decided to split ways, with Joey taking the Strawhouse further on. Six songs were chosen to be the first singles released for Strawhouse. 
Ranging from the influences of Modern folk Rock, Country, Rock n' Roll, and pop sensibilities Joey crafted songs that will stand the test of time. With catchy and soulful vocals and skillful guitar playing of Joey Lee, the songs accompany you wherever you go. Whether you are riding down a long highway, watching the sunset on the Appalachian trail, or grabbing a drink while you party with your friends, Strawhouse will provide a beautiful sound to your ears.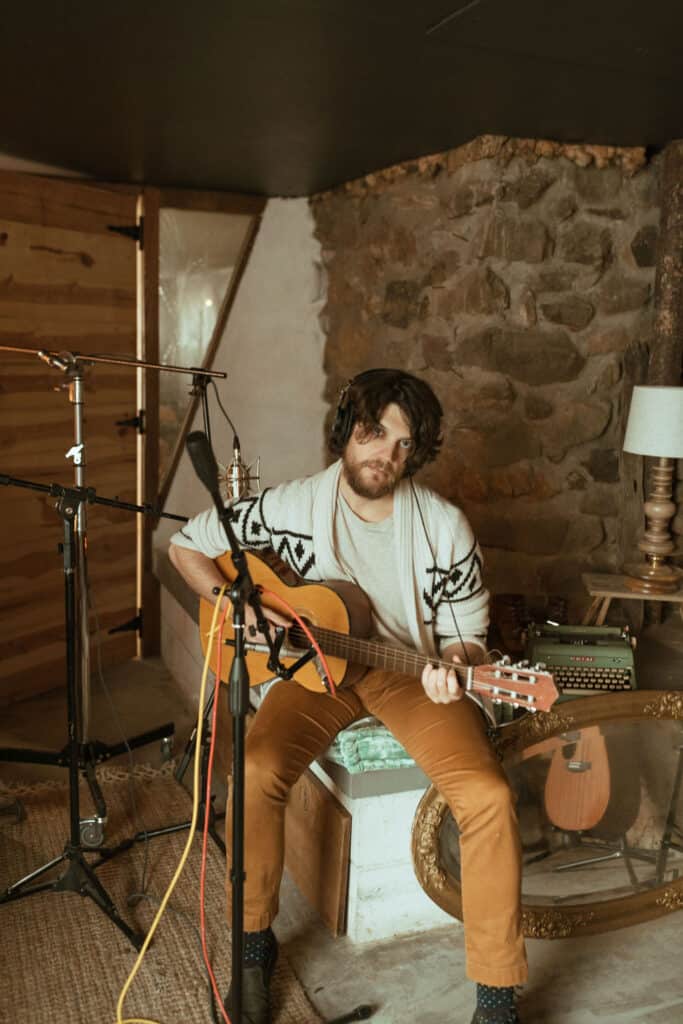 Joey Lee was born in Culpeper, Va in 1988, and throughout his childhood he always wanted to play music. Moving from instruments like the Piano to the saxophone and then finally settling on his main instrument the guitar, Joey worked hard at learning it throughout college becoming the guitarist that graces the tracks of Strawhouse today. Joey has expanded his knowledge of music and instruments on the way throughout his time playing in his old band The Freeway Revival, adding in Mandolin, Bass Guitar, Percussion, and Piano(Again). With his old band he moved to Asheville, NC to make playing music his life. The band toured the U.S and Europe for over 8 years. After those years, he grew tired of touring and needed a break. Joey took a long 5 year hiatus from playing music, working at the Jcrew warehouse. Joey picked up the guitar back up after covid and started writing on his own until Matt and Joey got together to jam.